Pool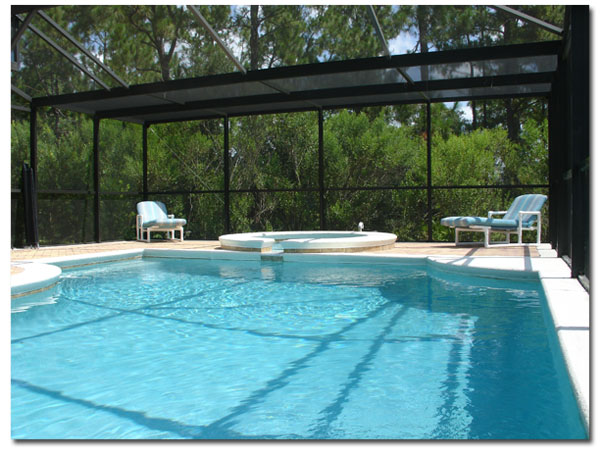 Our house is located on one of the largest plots available backing on to a conservation area of beautiful pine trees which are a haven for birds and wildlife.
The pool area is completely screened and not overlooked by other properties. There are several sun loungers, a table and chairs and the covered lanai has two lighted ceiling fans for use on those balmy Floridian evenings.
There is a child safety fence to keep toddlers safely out of the pool and alarms on all of the pool doors to alert you to any that may stray out on to the patio. The fence is easily removed for those that do not require it.
We have invested in an extension to the pool deck to ensure all day sunshine and a spa so that our guests can enjoy the ultimate luxury whilst relaxing in the sun. The spa can be heated to a whopping 90/100 degrees to ensure year round enjoyment.
Our dual aspect deck also provides a shaded area for those that wish to take a break from the sun and still enjoy the magnificent views, which most pool areas are not be able to provide.