Living Area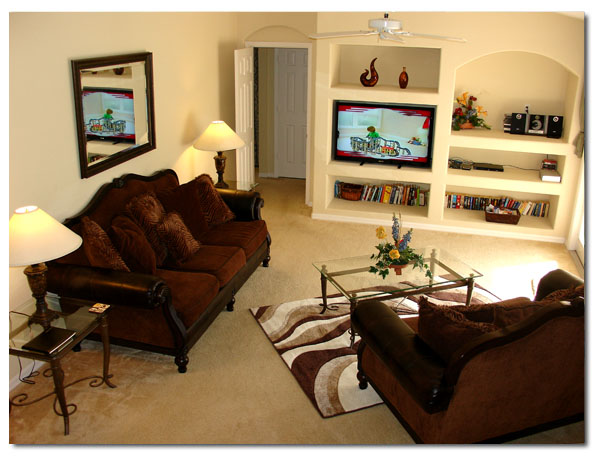 The family room is fully carpeted and equipped with 50 Inch HDTV with upgraded cable package, DVD/Video player and a CD/Radio. The vaulted ceiling has a fan for added comfort. A great area for the family to get together, or for a relaxing evening after a day at the parks. There is free wireless internet access for those travelling with laptops.
Double French doors lead out on to the patio and pool.
There are several books available for you to read on those sleepy days relaxing around the pool.
There is a further living room for more tranquil moments. This comprises a sofa bed, a further two seater sofa, armchair, end tables and lamps, coffee table and a window which overlooks the pool area. A lovely area to read a book, write those postcards, or work on your laptop.