Dining Out
If you like dining out you will certainly be spoilt for choice. There are several new restaurants opened within a couple of minutes' drive along the Hwy 27. Chilis and IHOP are great for a quick snack or an evening meal. Sante Fe is one of our favourites, which serves great tasting, high quality food in a fun atmosphere at a decent price.

Fast food is also available within two miles with many of the well know

companies such as McDonald's, Burger King , Kentucky Fried Chicken, Wendy's, Taco Bell, Long John Silvers, and not forgetting great pizzas to eat in or take away from Domino's, Pizza Hut and many others.

For those who like to try something different, there are a huge range of eating experiences within the surrounding area, from Chinese, Indian and Italian as well as the traditional American food where you can choose from an incredible range of restaurants with differing themes, including TGI Fridays, Orlando Ale House and Fuddruckers in Festival Bay which is home of the 21b burger! For a touch of the Caribbean cuisine and rhythm, try the new Bahama breeze and transport yourself to the islands.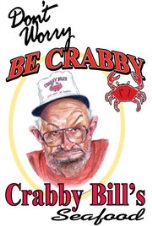 If you like sea food then there are lots of great places to eat from the world famous Boston Lobster to the more basic but highly enjoyable Crabby Bills.
If buffet dining is your thing, then there are lots of great buffet dining restaurants such as Ponderosa , Sizzlers, Golden Corral and many more , these places are also really good for a cheap buffet breakfast when out early on the way to the parks.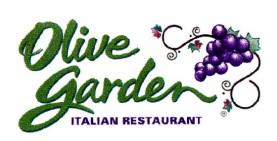 Pasta lovers will love restaurants like the Olive Garden or Carrabbas Italian Grill if a big juicy steak is your thing then you have come to the right place there are many great steak houses such as Longhorn Steak House or Black Angus House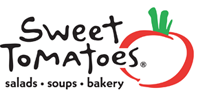 For vegetarians or just for something completely different, try Sweet Tomatoes new serve-yourself, all-you-care-to-eat dining experience featuring the freshest vegetables, salads, made-from-scratch soups and muffins, hot pastas and more
Not forgetting the world famous Planet Hollywood and the Hard Rock Café; all in all there is a vast array of restaurants and takeaways to visit on your stay with us.